Around the clock nursing care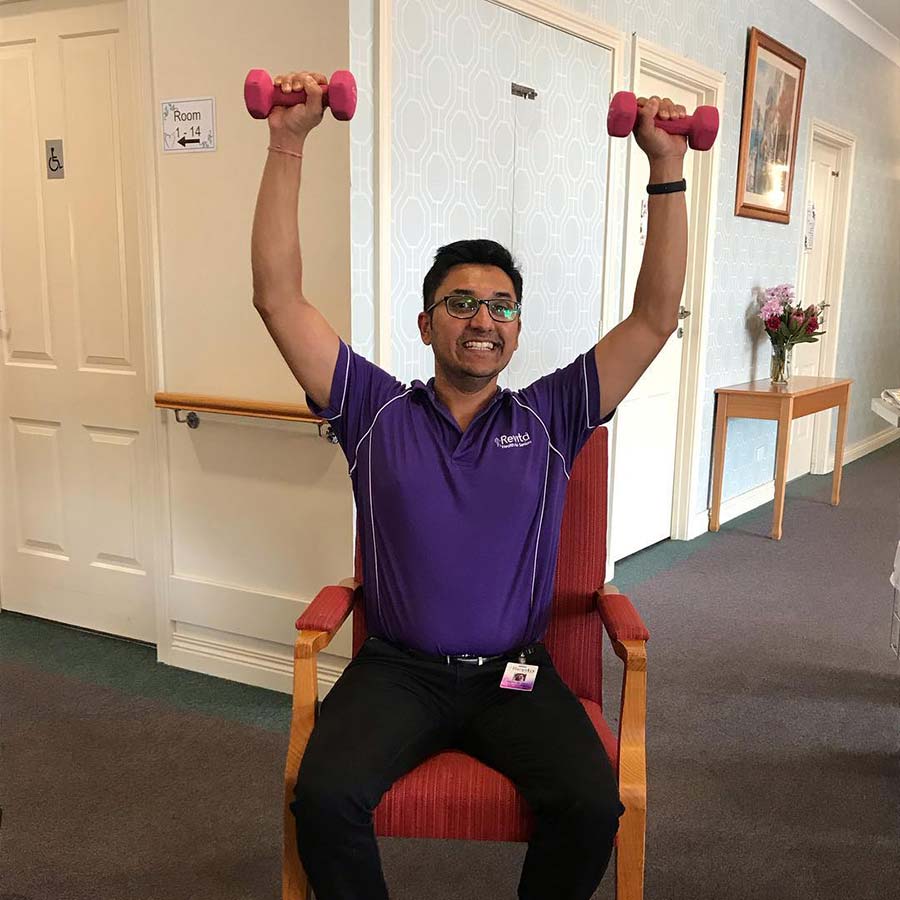 Our philosophy of care underpins our care model, we believe this is what's sets us apart from other homes. Our staff are kind, respectful, attentive and dedicated to ensuring your stay with us is happy and settled. We have an onsite Registered nurse 24 hours a day 7 days a week, together with Enrolled Endorsed Nurses who oversee your medications, care and complex care needs. Personal carers attend to your day to day management together with hospitality, domestic, lifestyle and maintenance staff.
We offer Physiotherapy, podiatry, optometry, dentistry, speech pathology, audiology and nutrition services on a regular basis to ensure our residents receive the best care available to them.
We offer short and long stay respite, DVA respite and permanent care for high and low care clientele. We can offer day respite if required and have repeat respite customers who book in regularly throughout the year.
"I am passionate to deliver care to elderly residents and love to work closely with them and for them. Our residents are our priority, and I ensure that they are delivered quality care while maintaining their independence and dignity at all times."

Ravi – Registered Nurse
Complex care
Because our model of care is heavy with expertise, we are able to manage clientele with more complex needs for example
Medications, daily injections
Wound management
Stoma care
Catheter care and management
Oxygen therapy
Dementia care planning
Palliative care
Settling In / Rooms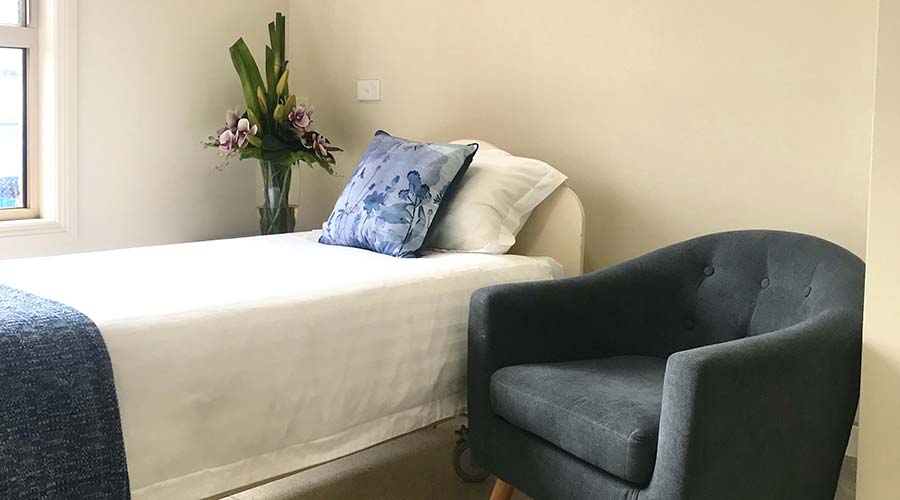 It can be a hard decision to move into a residential care but Meracare aged care facilities make the transition as smooth as possible when daily tasks at home becomes more difficult. We offer the highest level of independence with the greatest degree of homeliness and safety.
When transitioning in to one of our facilities we become part of your family. Our staff love creating a rapport with you and your relatives and friends. Through this we become an extended community.
Our rooms are spacious and are easily accessible to the dining rooms, loungerooms and living areas. Our rooms come with furniture and fixtures to accommodate everyone. If you would like to customize your room there is room to incorporate your furniture and make your room your own.
All our rooms have calls bells systems, telephone points (service fees apply), power points, emergency call buttons, height adjustable beds, sensor mats, wardrobes and rails in the bathrooms.
Your room should reflect who you are and what's important to you, we encourage you to decorate and furnish your private space to represent your culture and identity, it can be quite exciting to start your new chapter with us with a lovely room that represents who you are. We have a maintenance man that can assist with hanging pictures and bringing in your furniture. Your room comes with a bed, bedside drawers, an overbed table.
The rooms have a variety of heating from hydraulic heating, ducted heating to individual reverse cycle heating and cooling. All rooms have overbed fans and all windows can be opened to let fresh air in.
Our outside courtyards are a great opportunity to entertain you family and friends and to relax in the tranquil area. We can provide rooms for special occasions.
Catering / Nutrition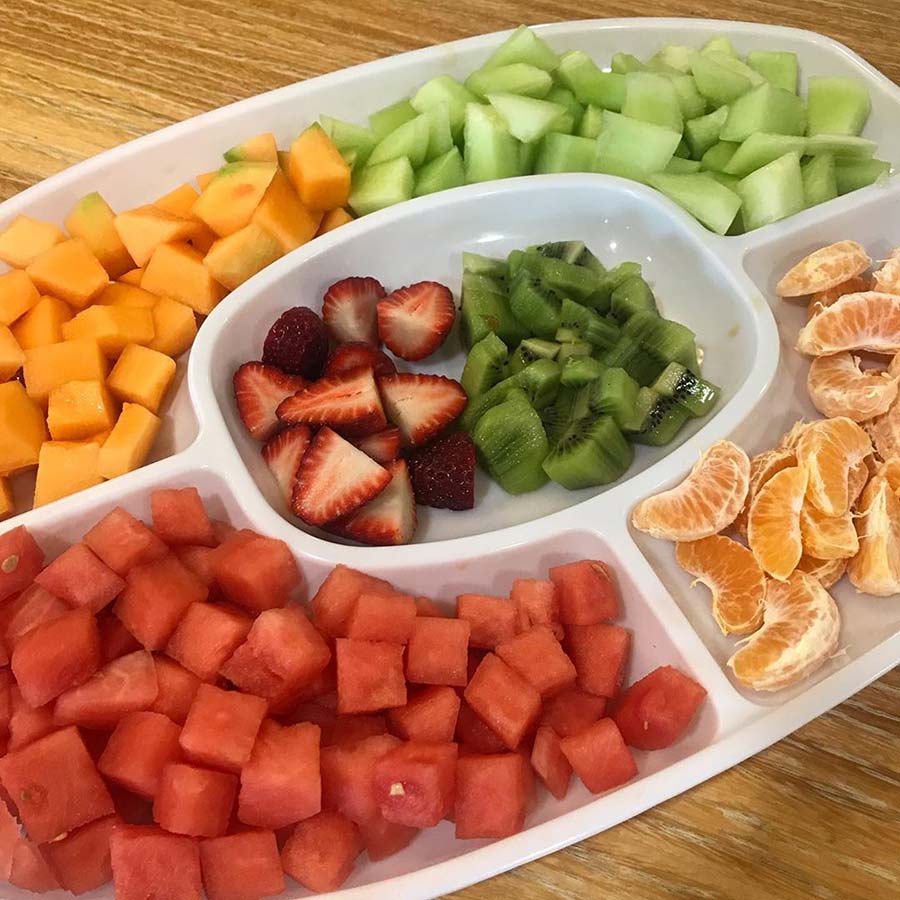 We offer 3 meals and 3 snack times a day. All are meals are prepared on site and are freshly cooked on the day, we don't not store food to be reheated the next day. All are menus are dietitian approved however we understand that people like to eat what they fancy and that can change from day to day, we are flexible enough to offer this service as we are only small homes and the kitchens are on site.
A full choice for breakfast daily with a hot breakfast included in the price, lunch is a variety of roast dinners, tasty casseroles, 'fish Fridays', dinner includes home made soup and variety of mains and sweets. Morning tea, afternoon tea and supper include cheese and biscuits, homemade cakes and scones and fresh fruit.
High energy and high protein choices and options are available for weight management, we also provide modified food and fluid if required for chewing and swallowing problems and can cater for a wide variety of food allergies and sensitivities.
"I love the fact that our ingredients are fresh. Everything is made from scratch. Lots of fresh vegetables and fruit."

Karen – cook
Lifestyle
Our facilities are an extension of our residents. We encourage and listen to their ideas and interests through initial consultation and feedback. We can tailor activities for a more harmonious transition and enjoyment of their stay here. Our extensive lifestyle program runs 7 days a week so you have the opportunity to make new friends and interact with others.
Every resident is able to participate in:
Garden club
Entertainers
Concerts
Craft
Quizzes Word puzzles
Bingo
Bird therapy
Billiards
RSL lunches
Morning melodies at the local hotel
Footy
Bus trips
Kinder visits
Pamper sessions
Exercise classes
Hairdressing / nails
Movies
Men's club

Quality
Both our homes are fully accredited under the Aged Care Act 1997 and meet the Aged care quality standards, more details can be found here. New quality standards have been introduced in July 2019, we have always run and believed in a person-centred model of care based on consultation, with an open and transparent management system, however we encompass these new standards as a challenge and are quite excited as to where it will lead us.